Re-Brand After 35-Year Career.
When family physician, Dr. Brent Laughlin, decided to leave a 35-year career at a local Tulsa hospital, he was challenged with going out on his own and basically…starting over.
The challenge was growing a brand new practice from the ground up. He decided to go to a more personalized medicine approach with an MDVIP practice.
But, before going out on his own, Dr. Laughlin turned to Chatter Marketing to help build his brand. The initial goal? To gain a hefty 400 new patients within a couple of years.
Although the feat seemed challenging, the Chatter Marketing team took that challenge and came back with a plan to get him noticed, as quickly as possible, in the open marketplace.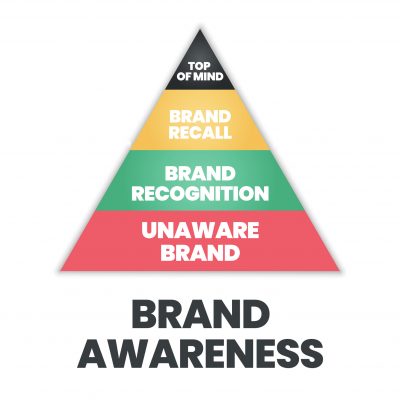 Brand & Correspondence System
Website
Video
Social Media Ad Strategy
Brand & Correspondence System
We created a new logo design incorporating "Dr. Brent Laughlin" and added the MDVIP logo to let potential patients know that personalized medicine is a part of his practice. We also added a stethoscope as a treatment to encircle the "a" and hanging on the "d" to further drive home that he is a physician. 
We added a personal touch to Dr. Laughlin's business card by adding his photo to the back of the card—driving home the message that this is a personal relationship and this is your doctor. 
We also included icons to his social platforms to guide patients to his information on a social landscape.
We also designed branded notepads to add that extra personalized touch to his practice.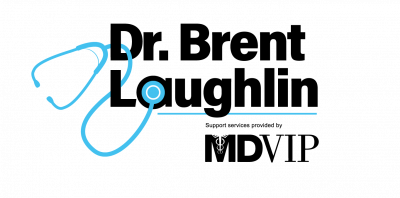 We took a very personal approach to the overall website design. We wanted potential patients to feel as if they are getting to know the person, Dr. Laughlin, and not just the doctor.
Dr. Laughlin treats medicine seriously, but also focuses on one-on-one personal care. He treats the individual as a whole and not just his/her symptoms. His website needed to convey that personal approach and drive home that his patients are not just a number.
Splashed throughout the website, you will find personal images of the good doctor, videos about him and his experience, and so much more. Video was a very important strategy implementation as we wanted the potential patient to feel as if they know Dr. Laughlin on a more personal level, before ever leaving his site.
We also wanted current and potential patients to look at doclaughlin.com as a healthcare resource. With the "Wellness Corner", "System Checker", and "Medical Minute" patients have a plethora of information at their fingertips that will keep them coming back to the site, again and again.
Social media is meant to be, well, social. We wanted Dr. Laughlin to become connected with his potential new patients through social for them to get to know him on a deeper level. We used video, health tips, LIVE Q&A sessions, and digital ad strategies to get in front of the most people within his geographic area. To date, he has close to 1K followers combined on his chosen platforms. 
We started building Dr. Laughlin's marketing strategy to reach new patients before his official retirement from his previous employer. He basically started at zero. We started the pre-planning  (website design & correspondence system) at the end of 2018 and officially launched his full-on marketing strategy in April of 2019. As of the beginning of 2022, Dr. Laughlin has reached his patient max number of 500 and has a waitlist in tact.
"Starting a new practice after a 35-year career with a local hospital system was a daunting task with all the unknowns. It was nice knowing we had a marketing partner on our side. Now, three years later, I can safely say we're in a comfortable place where I can practice for the rest of my career. I would highly recommend Chatter Marketing to assist with your marketing needs as well."