Take a look through our case studies to see our marketing and advertising expertise at work!
Case Study #1 - City of Sapulpa
Helping a City Forge the Road towards Progress.
When the City Manager for Sapulpa, Oklahoma approached Chatter Marketing for marketing assistance with educating its citizens about their upcoming bond election, Chatter Marketing jumped at the chance to assist.
The City of Sapulpa had six (6) propositions on the ballot and it needed to educate the entire city about the need to pass each one. Unfortunately, there existed—within the community—some negative views from previous city leadership. The new marketing campaign had to take the negativity head-on and turn it into a positive for where the city needed to go if it was going to be able to move forward with progress.
After several discussions with city officials and a great deal of strategic planning, Chatter Marketing developed a plan of action that utilized targeted-social-media campaign videos.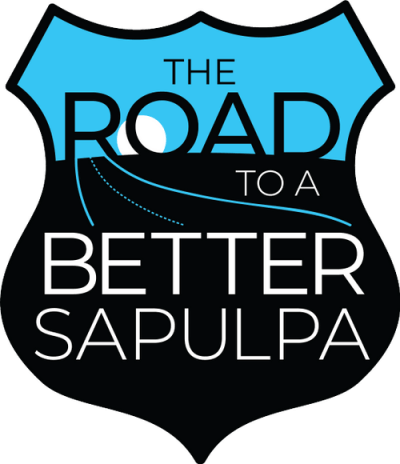 Campaign Logo and Tagline
The first step for Chatter Marketing was to develop an overall look and feel of the campaign. We wanted to give the upcoming election a brand identity. We designed a campaign logo and tagline that alerted voters, with a glimpse, to what this bond election stood for: that passing all six propositions was the "Road to a Better Sapulpa."
The Chatter Marketing creative team also designed a city logo, complementary to the bond election logo, that Sapulpa could employ after the bond election campaign. This new brand identity encompassed the city's unique history while also giving a nod to where it was headed—along the Route 66 corridor.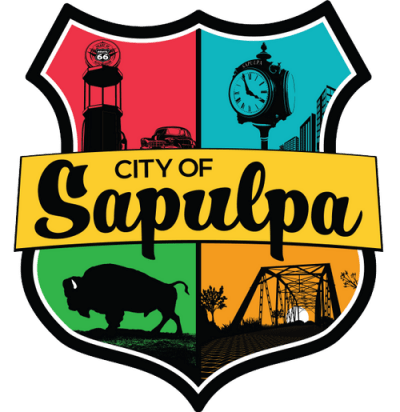 Once the overall look, feel and message of the Bond Election marketing campaign was revealed, we had to deliver the plan for getting the word out about each proposition. The challenge was that we had to deliver the messages to Sapulpa residents ONLY—and on a limited budget. To accomplish this, we chose to push each proposal using video marketing on social media.
Anticipating that each proposition would be met with scrutiny, we knew we needed a leader in the community, someone that the residents trusted, to deliver the outline of each proposition. We chose a well-respected captain of the Sapulpa Police Department to help us explain each proposition in detail.
Chatter Marketing spent weeks in the city with a camera crew. Our team interviewed residents and business owners. We shot hours of B-roll of real people, in real scenarios, all over the city. We wanted to llustrate everyday life in the City of Sapulpa, and that real businesses and people would be affected by the voting decisions. And, we used the Captain as our spokesperson to narrate each video.
Once the videos were produced, it was time to launch the social media campaigns. We took each video and ran separate campaigns, targeting the entire city through social targeting. We also developed a landing page within the City of Sapulpa's website where people could get additional information as needed.
Upon launch—and throughout the entire campaign—our team anticipated negative responses from the citizens of Sapulpa. And we were right, but we weren't discouraged. Our team of social media professionals handled each and every comment and worked with city leaders to combat the negative criticism. There were even moments when the city leaders wanted to pull away from the campaign because of the negativity associated with each proposition. They feared that negative comments would affect the overall outcome of the election. Our team of professionals expected the onset of negativity and did our best to educate and explain each proposition—and it worked!
Through months of education, launching videos, targeting individuals on social media, answering questions, pushing to the landing page, and staying the course, voting day finally arrived.
On January 14, 2020, the residents of Sapulpa went to the polls to cast their votes. The results: ALL 6 propositions PASSED and now the City of Sapulpa will be able to upgrade and build new infrastructure for its residents!
This chart reveals the number of people reached during our 6-week social media campaign. The results are impressive.
Case Study #2 - Dr Brent Laughlin
Re-Brand After 35-Year Career.
When family physician, Dr. Brent Laughlin, decided to leave a 35-year career at a local Tulsa hospital, he was challenged with going out on his own and basically…starting over. The challenge was growing a brand new practice from the ground up. He decided to go to a more personalized medicine approach with an MDVIP practice. But, before going out on his own, Dr. Laughlin turned to Chatter Marketing to help build his brand. The initial goal? To gain a hefty 400 new patients within a couple of years. Although the feat seemed challenging, the Chatter Marketing team took that challenge and came back with a plan to get him noticed, as quickly as possible, in the open marketplace.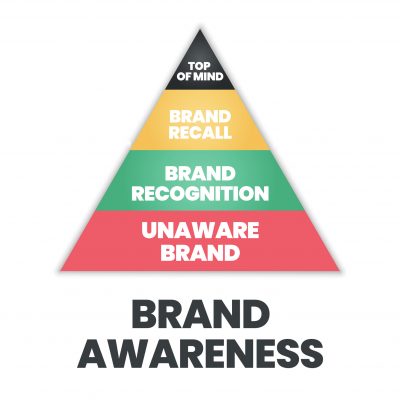 Brand & Correspondence System
Website
Video
Social Media Ad Strategy
Brand & Correspondence System
We created a new logo design incorporating "Dr. Brent Laughlin" and added the MDVIP logo to let potential patients know that personalized medicine is a part of his practice. We also added a stethoscope as a treatment to encircle the "a" and hanging on the "d" to further drive home that he is a physician. 
We added a personal touch to Dr. Laughlin's business card by adding his photo to the back of the card—driving home the message that this is a personal relationship and this is your doctor. 
We also included icons to his social platforms to guide patients to his information on a social landscape.
We also designed branded notepads to add that extra personalized touch to his practice.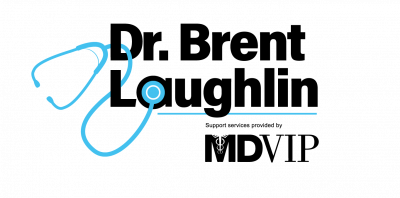 We took a very personal approach to the overall website design. We wanted potential patients to feel as if they are getting to know the person, Dr. Laughlin, and not just the doctor.
Dr. Laughlin treats medicine seriously, but also focuses on one-on-one personal care. He treats the individual as a whole and not just his/her symptoms. His website needed to convey that personal approach and drive home that his patients are not just a number.
Splashed throughout the website, you will find personal images of the good doctor, videos about him and his experience, and so much more. Video was a very important strategy implementation as we wanted the potential patient to feel as if they know Dr. Laughlin on a more personal level, before ever leaving his site.
We also wanted current and potential patients to look at doclaughlin.com as a healthcare resource. With the "Wellness Corner", "System Checker", and "Medical Minute" patients have a plethora of information at their fingertips that will keep them coming back to the site, again and again.
Social media is meant to be, well, social. We wanted Dr. Laughlin to become connected with his potential new patients through social for them to get to know him on a deeper level. We used video, health tips, LIVE Q&A sessions, and digital ad strategies to get in front of the most people within his geographic area. To date, he has close to 1K followers combined on his chosen platforms. 
We started building Dr. Laughlin's marketing strategy to reach new patients before his official retirement from his previous employer. He basically started at zero. We started the pre-planning  (website design & correspondence system) at the end of 2018 and officially launched his full-on marketing strategy in April of 2019. As of the beginning of 2022, Dr. Laughlin has reached his patient max number of 500 and has a waitlist in tact.
"Starting a new practice after a 35-year career with a local hospital system was a daunting task with all the unknowns. It was nice knowing we had a marketing partner on our side. Now, three years later, I can safely say we're in a comfortable place where I can practice for the rest of my career. I would highly recommend Chatter Marketing to assist with your marketing needs as well."