The State of Social Media Today
How can you use social media marketing to make the most of your marketing dollars? Chatter Marketing in Tulsa, Oklahoma can help you navigate the myriad of different choices. First, let's learn more about social media users and apps. Studies show that there are 4.7 billion social media users around the world, equal to 59 percent of the world's population. That number is always increasing, with 227 million more users than a year ago. That's about 5 percent growth.
Other studies are showing that more than 9 in 10 internet users now use social media. That statistic does not consider duplicate accounts, because some studies show more social media users than actual internet users. The current number of social media users is thought to be 75 percent of all people on earth. But, the same studies do not account for users under 13 years of age, so the actual number of social media users may be even higher.
Facebook is still the largest social media platform, with 3 billion monthly active users. Youtube is second with an active reach of 2.4 billion users. WhatsApp is third with around 2 billion users. Instagram and TikTok follow up with 1.4 billion and 1 billion users, respectively. There is also significant overlap of users between platforms.
The main takeaway from all these statistics is that our clients may not need to be on every social media platform. People use different apps for different reasons, and Chatter Marketing can direct you to the best platform mix for your message.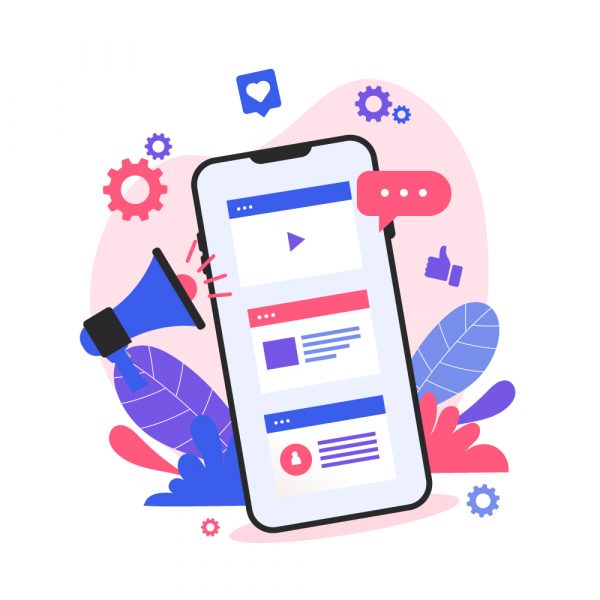 These are the top 5 reasons people use social media:
Keeping in touch with friends and family
Filling spare time
Reading the News
Finding content
Seeing what's being talked about
How can you appeal to users that are using social media for the above reasons? Contact us! We are Chatter Marketing, a marketing agency in Tulsa, Oklahoma that specializes in Social Media Management. We tailor your message to specific audiences and apps so it will flow with their normal feed and resonate with users just as much as their usual content does.
Also worth noting is just because a platform has the most users, doesn't mean it is people's favorite to use. These are the top 5 favorite to use social media apps:
WhatsApp
Instagram
Facebook
WeChat
TikTok
As you may guess, app preferences vary greatly across age and gender. Also, users prefer to use different platforms for different things. For example, most people use Facebook first for messaging friends and family, second for sharing photos and videos, and third for reading articles.
Most people use TikTok first for finding funny content, second for posting and sharing photos and videos, and third for following brands and products. There are different preferences for all platforms; let Chatter marketing help you find the right mix for your message.
Whether you need Social Media Management, Digital Marketing experts, Website Design, Video Production, an SEO company, or help with Google Ads, let Chatter Marketing help your business.